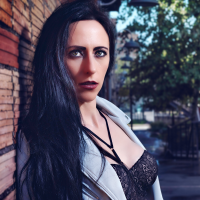 J.M. Buckler
Fantasy
JM Buckler is the award-winning author of Seeker of Time and Stillness of Time, young adult fantasy-fiction books which have received praise from the likes of Kirkus Reviews, Literary Titan, and Readers' Favorite, and which have been best-selling young adult books on Amazon. Game-changers in the young adult marketplace, Buckler's novels combine electric storytelling with deep spiritual lessons and meaningful takeaway on how to cope with life's hardships – addressing everything from betrayal and heartbreak, to violence and death.

Buckler has been featured in numerous independent media outlets, and she is a regularly-featured expert on Indie Author Central, guiding writers through the ins and outs of the self-publishing industry. In addition, she offers writing-based programs to diverse audiences – teaching how to use the power of the pen to reshape and reclaim one's life, as Buckler did when she began her own writing journey:

After years of drifting through life, feeling insecure and lacking a sense of meaning or purpose – always trying to be the image and fill role that others held out for her – Buckler took a leap of faith and walked out on the person she was supposed to be, instead diving into the world of her imaginary characters. Through developing their lives, Buckler discovered that she cultivated her own – ultimately finding her calling and passion, transforming her reality, and emerging a grounded and confident young woman.

Buckler lives in Austin, TX, with her husband, five-year-old son, and Havanese dog.
"Though it's helpful to verbalize one's emotions when faced with a challenge, it's not required because clarity isn't bound by the limitation of words." Elara - Passage of Time
J.M. Buckler
"Let go of your fears and the truth will shine forth." Jax - Passage of Time
J.M. Buckler
"Jax, forgiveness is the gift you give yourself. It only takes a moment and then you're free of the weight of resentment." Elara - Stillness of Time
A novel by J.M. Buckler
He took one final breath of the crisp, cool, night air, closed his eyes and jumped. Seeker of Time
J.M. Buckler
"Do you ever get tired of being around so much beauty?" I asked, observing the stunning landscape. "Never," he replied, his eyes never leaving me. Stillness of Time
J.M. Buckler
"I will do everything in my power to keep moving forward to defeat Zenith. I just hope you'll be at my side along the way." Cyrus - Stillness of Time
J.M. Buckler
"You know, I may have to convince Zenith not to kill you, so I can keep you all for myself," he taunted, slowly licking his lips. Pollux - Stillness of Time
J.M. Buckler
"When you truly love someone unconditionally you only want what's best for them, regardless of the way you see it." Idalia - Stillness of Time
J.M. Buckler